Assistive Product

Setzautomat IF240
Product Type:
Flat roof setting device / Flat roof mounting device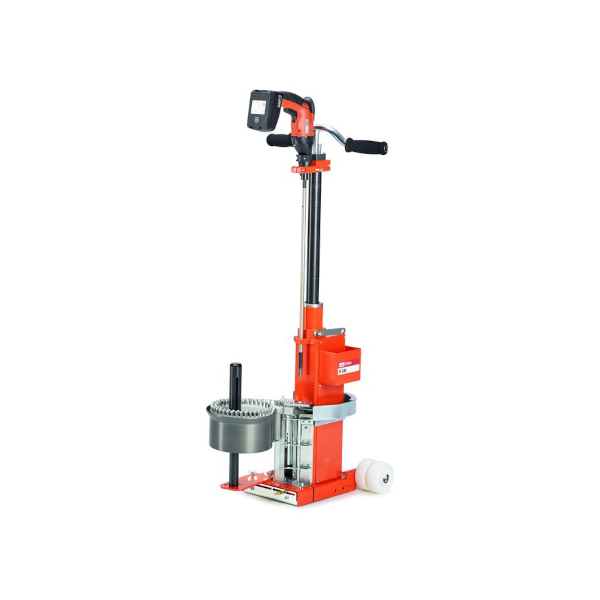 Special Feature:
height adjustable
Areas of Application:
for example
- to relieve the musculoskeletal system
Description:

In the case of flat roofing, the fastening of the coverings is often carried out in a stooped posture. Flat roof setting devices can be optimally adjusted to the body size and thus enable working in an upright posture. Working in an upright posture allows low-fatigue fastening of the materials with consistently high setting performance. The back is protected. A height-adjustable handle means that the optimum working height can always be set. The simple and fast handling of the equipment allows quick changeover.
The exemplary setting tool is suitable for processing ready-to-install fasteners on smaller flat roofs. The fasteners can be pre-inserted either in the unit or in the roof structure.
Features / Components:
- Height adjustment: variable
- Manual setting tool or movable on rollers
- Corrosion protec
Price (without guarantee):
The price is available on request from the manufacturer / distributor.
Product Information from the Manufacturer / Distributor:
Further Product Details
Further Information
REHADAT does not sell any products
Please contact the manufacturer or distributor.
Manufacturer:
SFS intec GmbH
In den Schwarzwiesen 2
61440 Oberursel
Germany Telephone: 06171 700-20 Email: de.info@sfs.com Homepage: https://de.sfs.com/
Distributor:
SFS intec GmbH
In den Schwarzwiesen 2
61440 Oberursel
Germany Telephone: 06171 700-20 Email: de.info@sfs.com Homepage: https://de.sfs.com/
Options / Accessories:
- Transport box
Reference Number:
IW/271291.039
Source :
IW
Last Update: 9 Aug 2022