Assistive Product

Lötpistole mit automatischer Lötzinnzufuhr
Product Type:
Soldering gun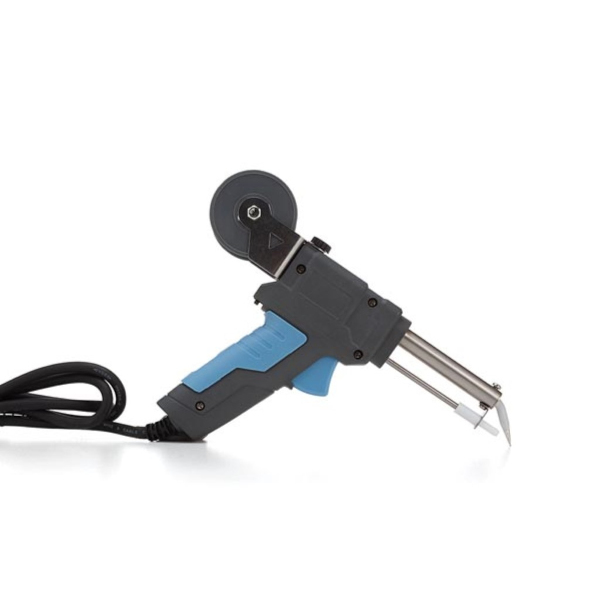 Areas of Application:
for example
- with one hand
Description:
The soldering gun with automatic solder supply facilitates the work, because the solder must not be added manually. It can be operated with one hand. The delivery includes 2 m lead-free solder.
Features / Components:
- Release button: replace solder
Price (without guarantee):
The price is available on request from the manufacturer / distributor.
Product Information from the Manufacturer / Distributor:
Further Product Details
Further Information
Technical Data:

Dimensions: 240 x 150 x 30 mm
Diameter solder wire: 3-8 mm
Mains voltage: 230 VAC (50Hz)
Heating power: 30 / 60 W
Weight: 360 g


Options / Accessories:
- Foot switch, single stage
Reference Number:
IW/281506.003
Source :
IW
Last Update: 2 Nov 2022