Assistive Product

Sport-Thieme Umkleidebank rollstuhlgerecht
Product Type:
Wheelchair accessible bench for locker rooms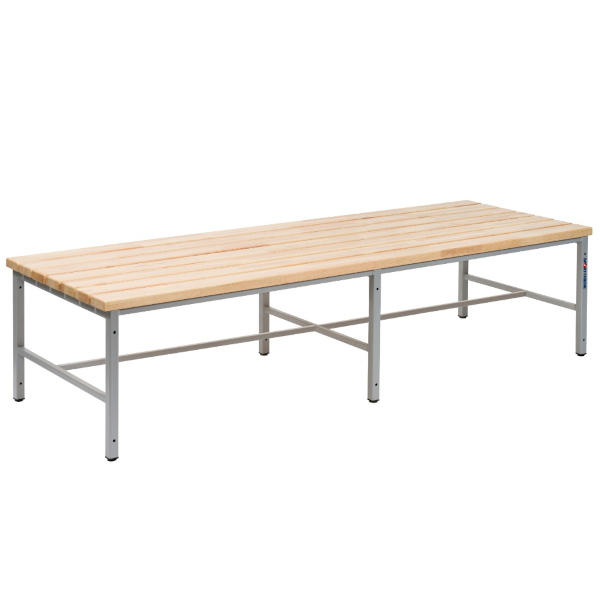 Description:
The locker room bench is suitable for clubs and schools that cater to the needs of people with limited mobility. Thanks to the large seat depth, it is easier for people who depend on wheelchairs to sit or lie down on the bench in order to dress as well as undress.
In addition, the 2 cm higher seat makes it easier to transfer from the wheelchair to the bench and back. For a possible accompanying person, the higher bench facilitates assistance when changing clothes.
Features / Components:
- construction made of powder-coated square steel tube
- feet with height-adjustable glides to compensate for uneven floors
- seat slats made of wood
- with rounded edges
- color: Colorless lacquered, with natural wood g
Price (without guarantee):
429,00 EUR plus VAT.
Retail price
Product Information from the Manufacturer / Distributor:
Further Product Details
Further Information
REHADAT does not sell any products
Please contact the manufacturer or distributor.
Manufacturer:
no data available

Distributor:
Sport-Thieme GmbH
Helmstedter Str. 40
38368 Grasleben
Germany Telephone: 05357 181181 Email: info@sport-thieme.de Homepage: https://www.sport-thieme.de
Technical Data:

Dimensions (LxWxH): 200 x 70 x 47 cm
Reference Number:
Hil135551
Source :
IDTS
Last Update: 20 Jun 2022