Assistive Product

Erzieherstuhl KiGa One STANDARD
Product Type:
Work chair specially designed for educators / teachers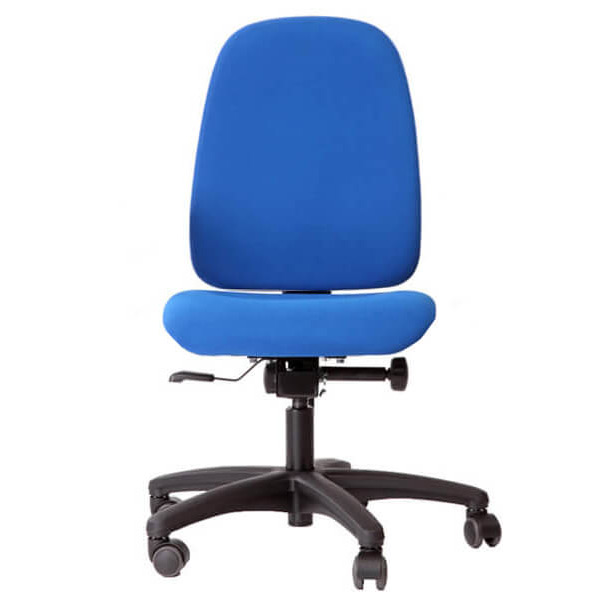 Special Feature:
low seat, small base
Areas of Application:
for example
- to relieve the musculoskeletal system
- permanent contact backrest for predominantly forward inclined activities
Description:
The work chair is designed for use in kindergarten and elementary school. The chair has a low seat to be at eye level with the children. The small base is designed to prevent stumbling.
Features / Components:
- Backrest: height adjustable, tilt adjustable, permanent contact mechanism
- Seat: with movable seat (optional rigid seat), height adjustable, tilt adjustable, rounded seat front edge
- Operation: control lever under the seat
- Upholstery: standard cover fabric A (polyester with 80.000 abrasion cycles), seat cover fabric PE (optionally also microfiber or wool)
- Base: spring-mounted, 5-leg cross, small cross in flat version as footrest
- Castors: for hard floors, two of them lockable, with double cas
Price (without guarantee):
367,71 EUR incl. VAT (recommended retail price)
Product Information from the Manufacturer / Distributor:
Further Product Details
Further Information
REHADAT does not sell any products
Please contact the manufacturer or distributor.
Manufacturer:
Chairgo GmbH
Amberger Str. 72
91217 Hersbruck
Germany Telephone: 09151 839028-0 Email: info@chairgo.de Homepage: https://www.chairgo.de/
Distributor:
Chairgo GmbH
Amberger Str. 72
91217 Hersbruck
Germany Telephone: 09151 839028-0 Email: info@chairgo.de Homepage: https://www.chairgo.de/
Technical Data:

Seat height: 32-45 cm


Options / Accessories:
- Armrests
- Upholstery: wool or microfiber
- Castors for carpet
Reference Number:
IW/280309.052
Source :
IW
Last Update: 18 Oct 2022