Assistive Product

Fußwärmeplatte Flex-3S
Product Type:
Foot Warming Plate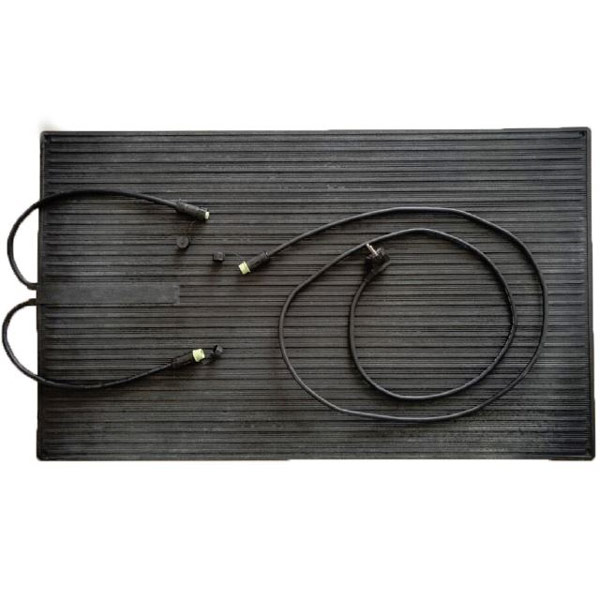 Areas of Application:
when sensitive to cold
Description:
The sturdy foot heating mat is waterproof, non-slip and wheelchair resistant. It is suitable for use indoors such as workplaces, workbenches, sales booths, shipping offices, containers as well as outdoors such as at Christmas markets. The mat can also be operated in humid environments.
Features / Components:
- Surface: grooved structure
- Material: rubber
- Protection class: IP X7
- Protection clas
Price (without guarantee):
The price is available on request from the manufacturer / distributor.
Product Information from the Manufacturer / Distributor:
Further Product Details
Further Product Details as PDF
Further Information
REHADAT does not sell any products
Please contact the manufacturer or distributor.
Manufacturer:
grohatherm Gesellschaft für Flächenheiztechnik mbH
In den Weywiesen 96
46240 Bottrop
Germany Telephone: 02041 989637 Email: info@grohatherm.de Homepage: https://www.grohatherm.de
Distributor:
grohatherm Gesellschaft für Flächenheiztechnik mbH
In den Weywiesen 96
46240 Bottrop
Germany Telephone: 02041 989637 Email: info@grohatherm.de Homepage: https://www.grohatherm.de
Technical Data:

Dimensions (L x W): 100 x 60 cm
Thickness: 10 mm
Rated voltage: 230 V
Surface temp.: 35-45 degrees C
Connection: 2x50 cm with plug connection
Connection cable: 2.5 m EU plug, type C
Weight: 8.3 kg
Reference Number:
IW/280318.001
Source :
IW
Last Update: 29 Nov 2022