Assistive Product

Corona-Schutzscheibe
Product Type:
Protective screen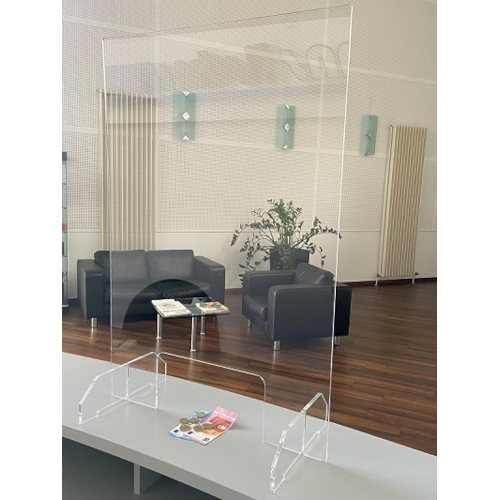 Areas of Application:
- Infection protection
- Hygiene protection
Description:
The protective panes provide hygienic protection against coughing, sneezing, etc. The mobile partition can be used in places with customer traffic such as cash registers, counters, etc.
Features / Components:
- Plexiglas
- with / without h
Price (without guarantee):
The prices are available on request from the manufacturer / distributor.
Product Information from the Manufacturer / Distributor:
Further Product Details
Further Information
Technical Data:
Dimensions (W x H): 90 x 60 cm vertical / 60 x 90 cm horizontal / 115 x 75 cm horizontal
Feet: 30 cm deep
Reference Number:
Hil134333
Source :
IW
Last Update: 3 Aug 2020