Assistive Product

WESEMEYER Bodenschutzmatte
Product Type:
Antistatic floor protection mat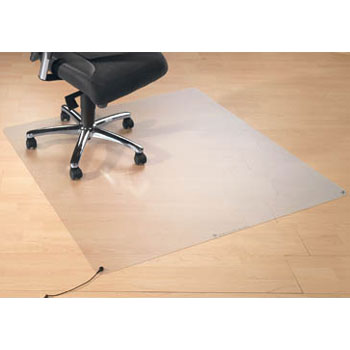 Areas of Application:
for example to prevent static charge from wheelchairs
Description:
The floor mat protects the floor and reduces electrostatic charges. The floor mat is suitable for smooth floors, underfloor heating and allergy sufferers.
Features / Components:
- material: polycarbonate
- transparent
- rectangular
- noise-reducing, impact sound absorbing
- antistatic, solvent-free
- abrasion-resistant against chair castors according to DIN 68131W
- flame-retardant according to DIN 41027B1
- underside: VAB adhesive layer
- grounding compo
Price (without guarantee):
from 82.90 EUR plus VAT.
Prices are valid for commercial buyers.
Product Information from the Manufacturer / Distributor:
Further Product Details
Further Information
Technical Data:

Dimensions (W x L): 200 x 160 cm
Thickness: 2.0 mm
Reference Number:
IW/270389.016
Source :
IW
Last Update: 31 Oct 2022