Content
Assistive Product

Schweiß-Schutzvorhang
Product Type:
Protective Curtain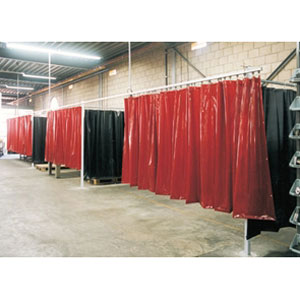 Areas of Application:
for example
- to protect against bright light
- to divide into individual workstations
Description:
The standard size protective curtains have a circumferential welded hem and snap connections on both sides for easy connection with additional curtains to achieve the desired width. The holes on the top edge are reinforced to provide assurance for hanging with steel rings/steel hooks.
The curtains are used as privacy, glare, splinter, or dust protect
Price (without guarantee):
The price is available on request from the manufacturer / distributor.
Product Information from the Manufacturer / Distributor:
Further Product Details
Further Information
Technical Data:

Hem: 50 mm
Height: 1800-2800 mm
Width: 1400 mm
Thickness: 0.4-0.5 mm
Flash point: 320-390 degrees


Options / Accessories:
- curtain ring
Reference Number:
Hil133282
Source :
IW
Last Update: 14 Sep 2022