Assistive Product

Mobisit
Product Type:
Footstool, flexible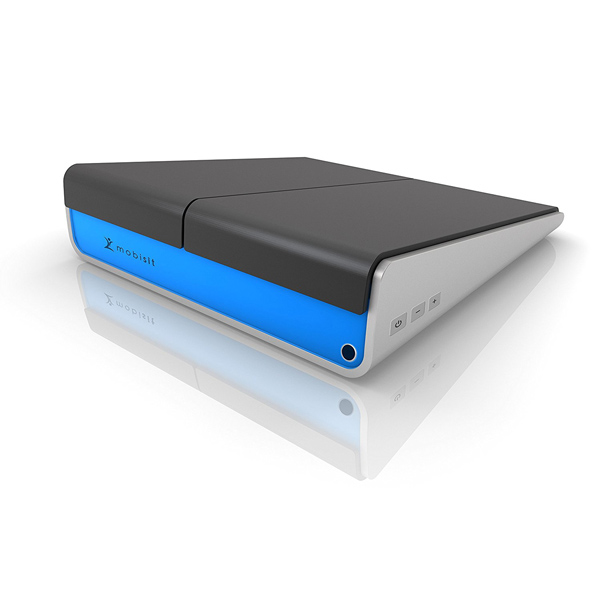 Areas of Application:
- Fatigue
- Circulatory disorders
- Tension
Description:
The Mobisit is a moving footrest. The movement is intended to loosen up the muscles and alleviate circulation problems. Because the Mobisit is a footrest, the device can be used at work as well as for all other sedentary activities.
Features / Components:
- paddles moving in opposite directions
- stimulation of the venous pump
- against tired and heavy legs
- loosening of shoulders and neck
- Operation directly on the device, with smartphone app, remote control
Price (without guarantee):
790.81 EUR incl. VAT
Retail price
Product Information from the Manufacturer / Distributor:
Further Product Details
Further Product Details as PDF
Further Information
REHADAT does not sell any products
Please contact the manufacturer or distributor.
Manufacturer:
MotoSana GmbH
Robert-Bosch-Str. 6
86899 Landsberg am Lech
Germany Telephone: 08191 9406761 Email: info@motosana.de Homepage: https://www.motosana.de
Distributor:
MotoSana GmbH
Robert-Bosch-Str. 6
86899 Landsberg am Lech
Germany Telephone: 08191 9406761 Email: info@motosana.de Homepage: https://www.motosana.de
Reference Number:
Hil132631
Source :
IDTS
Last Update: 3 Aug 2022