Content
Assistive Product

Taneo opal
Product Type:
Table lamp
Low vision lamp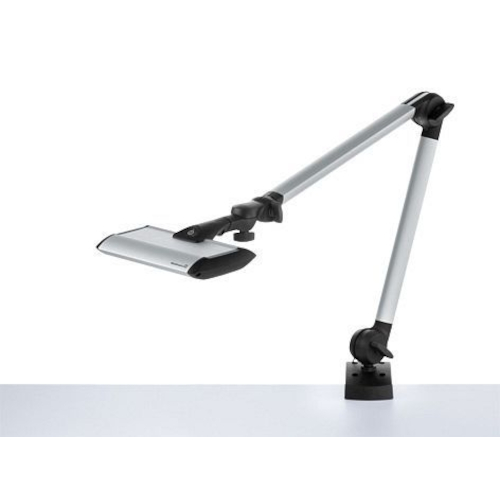 Areas of Application:
Visual impairment
Description:
A good light source improves visual persample formance and is easy on the eyes. Low vision luminaires use different light colours and illuminance levels to increase the contrast between letters and background and make details easier to see. They also reduce glare.
Features / Components:
- Glare-free, similar to daylight, variable
- Homogeneous light
- Stepless dimming down to 10%, with memory function
- Large action radius thanks to movable, balanced arm
- Maintenance-free LED technology with a service life of up to 50.000 hours
- Glare control by cone prismatic screen (CDP) or white screen (opal)
- 12, 24 or 36x
Price (without guarantee):
The price is available on request from the manufacturer / distributor.
Product Information from the Manufacturer / Distributor:
Further Product Details
Further Information
Technical Data:

Two colour temperatures: 4000 K or 5000 K
Cable length: approx. 3 m
Weight: approx. 1.5 kg
Reference Number:
Hil135128
Source :
IW
Last Update: 10 Jun 2021