Assistive Product

InA.Coach
Product Type:
Training software for workflows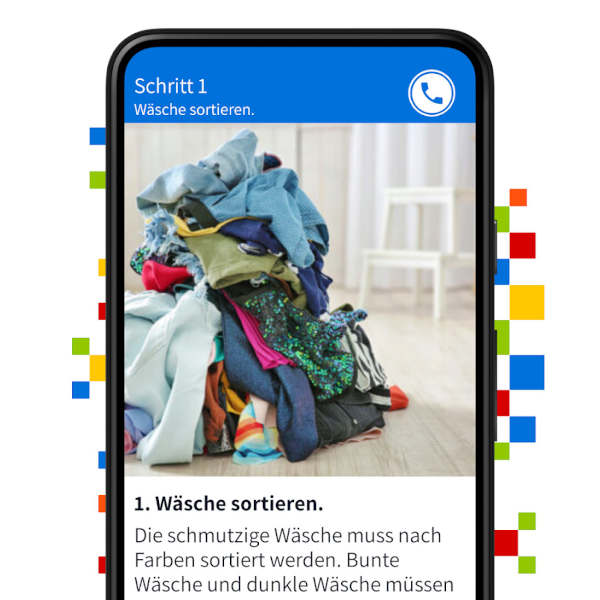 Areas of Application:
- for people with mild cognitive impairments
Description:
The app is a digital task assistant for everyday work. It breaks down complex, typical tasks into small, manageable steps and reminds people of important work steps.
InA.Coach can be used anywhere, online and offline. New work processes - as well as those already learned - can be described in detail and supplemented with photos. Job coaches can support their clients with easy-to-understand instructions.
Other:
The InA.Coach app is a further development of the miTAS app (multimedia individual training and work assistance system). It was developed by a young company of software developers and designers, together with job coaches, scientists and the LVR Inclusion Office.
Price (without guarantee):
The Landschaftsverband Rheinland (LVR) is financing the InA.Coach app until the end of 2023 with funds from the equalization levy. After that, BOS Connect GmbH will continue to make the app available in the app stores.
Product Information from the Manufacturer / Distributor:
Further Product Details
Further Information
Reference Number:
Hil133368
Source :
IW
Last Update: 6 Jul 2022