Assistive Product

Multischweißwinkel, standard und schaltbar
Product Type:
Welding Angle Magnet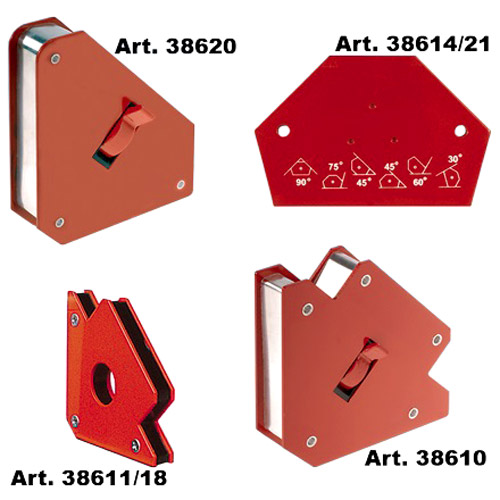 Areas of Application:
for example
- for fine motor restrictions
- for lack of muscle power
Description:
Clamping devices enable workpieces to be fastened, positioned and changed quickly and safely. The welding angle magnet is used as a fixing aid for welding and assembly work to fix the material in the specified angle range. For welding, tacking, marking, screwing, riveting or soldering, the workpieces are first aligned. Only then is the magnetic force switched on and tacked.
Features / Components:
- temperature resistant
- various an
Price (without guarantee):
from 16.35 EUR (graduated prices) plus VAT. (recommended retail price)
Product Information from the Manufacturer / Distributor:
Further Product Details
Further Information
Technical Data:

leg length: 80 / 85 / 105 / 115 / 150 mm
holding force: 150 / 200 / 300 / 350 / 450 N
Weight: 0.28 / 0.36 / 0.68 / 0.8 / 0.87 / 1.08 kg
Reference Number:
IW/242718.024
Source :
IW
Last Update: 13 Oct 2022