Assistive Product

Absaug- und Filteranlage ACD 1200
Product Type:
Air Purifier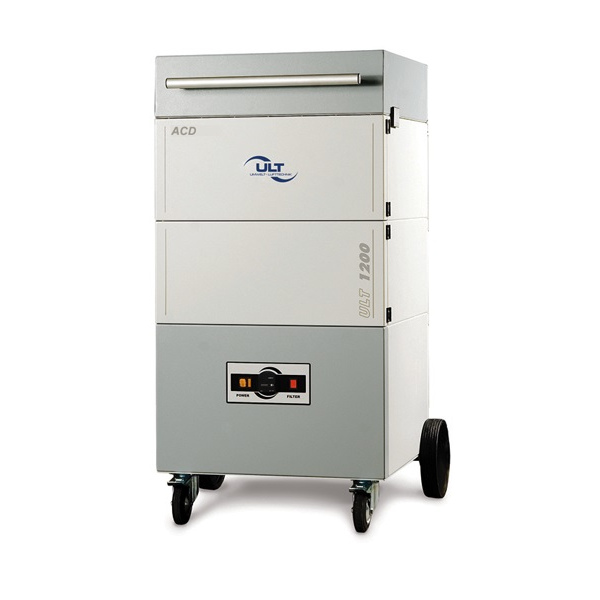 Special Feature:
mobile
Areas of Application:
for example
- for respiratory protection in case of respiratory diseases
Description:
The system can be used both stationary and mobile, e.g. for gluing, laminating, painting and casting. Air pollutants that are hazardous to health are captured directly at the point of origin via extraction arms or hoses and filtered by the device.
Features / Components:
- three different performance levels: Volume flows between 1000 and 1500 m³/h
- mobile unit with unit castors
- explosion-proof fan according to ATEX EEx e II 2G
- coarse dust pre-filter according to DIN EN 779
- two activated carbon adsorption filters
- electrical display and control elements in remote control box
- powder-coated, robust sheet steel housing
- pre-filter, adsorption filter
- metal filter cassettes with grounding connectors
- all components in contact with raw gas are grounded
- particle filter occupancy indicator: optical signaling
- connections for exhaust
Price (without guarantee):
Prices are available on request from the manufacturer or sales department.
Product Information from the Manufacturer / Distributor:
Further Product Details
Further Information
REHADAT does not sell any products
Please contact the manufacturer or distributor.
Manufacturer:
ULT AG
Am Göpelteich 1
02708 Löbau
Germany Mobile: 03585 4128-0 Email: ult@ult.de Homepage: https://www.ult.de/
Distributor:
ULT AG
Am Göpelteich 1
02708 Löbau
Germany Mobile: 03585 4128-0 Email: ult@ult.de Homepage: https://www.ult.de/
Technical Data:

Dimensions (WxDxH): 790 x 820 x 1340 mm
Max. Volume flow: 1500 m³/h
Max. Negative pressure: 3250 Pa
Nominal capacity: 1000/1700 m³/h/Pa


Options / Accessories:
- digital unit control
- automated company with external production or processing machines
- Ex-version for flammable air-gas mixtures
Reference Number:
Hil134126
Source :
IW
Last Update: 26 May 2023